Welcome to the last remnant of the Tattered World.
Tattered World is a free browser-based virtual pet and avatar site offering expansive stories, fun games, and a vibrant community centered in our forums. With a variety of worlds to explore and mysteries to solve, there's no telling where your journey will take you. Are you ready for your story to begin?
Join Today!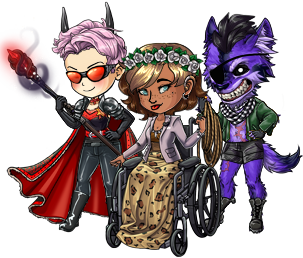 Design Your Avatar
Designing an avatar in your exact style has never been easier! Our freeform layering system puts you in control of your look! Wear items in any combination, and layer them to achieve unique looks. Style and save a collection of outfits with no limitation on changing your skin tone or pose. With the option to design your own items and purchase user-made designs, the possibilities are endless!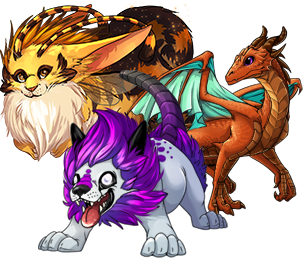 Adopt a Virtual Pet
The virtual pets on Tattered World are called Kith. With over 25 pets to select and 10 color options, you are sure to find the perfect companion! Befriend a Kith and raise it through 4 transformations! There are 13 unique personalities that will develop based on your choices - items you use, games you play, quests you complete together, and even the crafts you make. You can also train your Kith into a champion and battle the monstrous Snarls!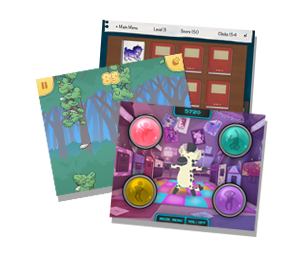 Play Games Anywhere
Pick a game and don't worry about the specs! All of our games are designed with mobile and desktop users in mind. Play on the computer or on-the-go with your phone or tablet, using any browser that supports HTML5. We also have the 'Flip a Coin' game which can be played with screen readers! Don't have time for games? That's okay too! Games are one of many ways to train Kith and earn Shards, our in-game currency.
Make Friends, Make Choices, Make A Difference!
Discover New Worlds

Who else may have survived the Cataclysm? Search for more hidden worlds to explore! With new worlds emerging annually, the journey never ends!

Craft and Collect

With thousands of items to collect, recipes to cook, and unique outfits to tailor, you'll never run out of ways to make your experience unique!

Unravel a Story

With an event each month, there is always more lore to learn! Your choices will change your relationship with the characters and shape the story to come!

Become a Champion

The wicked Snarls are swarming out of the Tatters. Can you and your Kith protect Hope from their corruption? Train your Allied Kith to be a champion!
Welcome to Hope University!

Join our online community to participate in games, events, and shared storytelling about mending the apocalypse!

Your adventure begins today!