All Topics
»
Illustration
»
Illustration Art Shops
» Hero's Art Zone (OPEN 0/5 SLOTS)
Hero's Art Zone (OPEN 0/5 SLOTS)
Tutorial
Tutorial
Hero's Art Zone (OPEN 0/5 SLOTS)

3
Hero's Art Zone (OPEN 0/5 SLOTS)
by TheHeroicOne » January 24, 2019 11:50 AM
Last Edited: January 30, 2019 03:32 PM
Hey you, want some art?? I'm here for you!
What I Draw
Recently, my favorite thing to draw is cats! I'm also tentatively taking human commissions, but on the understanding i'm only just getting back into them so things may end up wonky. I'll also draw kith and avatars! For a special deal, I'll draw your avatar/OC as a cat!
Please look at my
DeviantArt
for examples! I will post most art I create there. (If you are not comfortable with me posting your commission there, please tell me.)
Prices
Everything as a default comes in color with clean lines (for my style) and a transparent bg. A solid color bg does not cost extra, just be sure to mention it! Prices change based on complexity of the character/my confidence in being able to draw them well.
I will take gems, at a 1:150 conversion of these prices. I will also take premium items that are on my wishlist, with priority for custom item and kith submissions.
Feral Bust/Headshot: 10k-20k.
x
/
y
/
z
Furry Bust/Headshot: 15k-25k.
x
/
y
Humanoid Bust/Headshot:
20k-35k
x
/
y
Feral Full Body: 30k-50k.
x
/
y
/
z
Add Shading: +2-5k.
Add +1 Character: +10k.
Complicated BG: +5k-20k.
x
/
y
Scene: +20k-40k.
x
Cat me! I draw your avatar/OC as a cat: 15k.
How to Order
To order, please use the following format! There's no need to ping me, as I'm subscribed to the thread. If you would like to order privately to surprise someone, just PM me.
[
b
]Username:[/
b
] Your UN.
[
b
]Payment Method:[/
b
] Shards, gems, or item payment.
[
b
]Art Wanted:[/
b
] What you want! E.G humanoid bust with shading, feral fullbody with scene, etc.
[
b
]Reference:[/
b
] A picture or link to a reference of your character. Visual references are preferred. If you want your avatar drawn, please link a picture (discord link, imgur, whatever) so that I have a reference still if you change it.
[
b
]Other:[/
b
] Anything else you want mentioned!
If I do not give you an update on your commission 2 weeks after getting to it in the queue, please contact me!
Art turnaround should be same-day or in the next 3 days. This works on a slot system and first slots will take priority.
Before saving your art as a .png, I will ping you in the thread with a screenshot of the artwork in CSP to check if it's okay before finalizing it.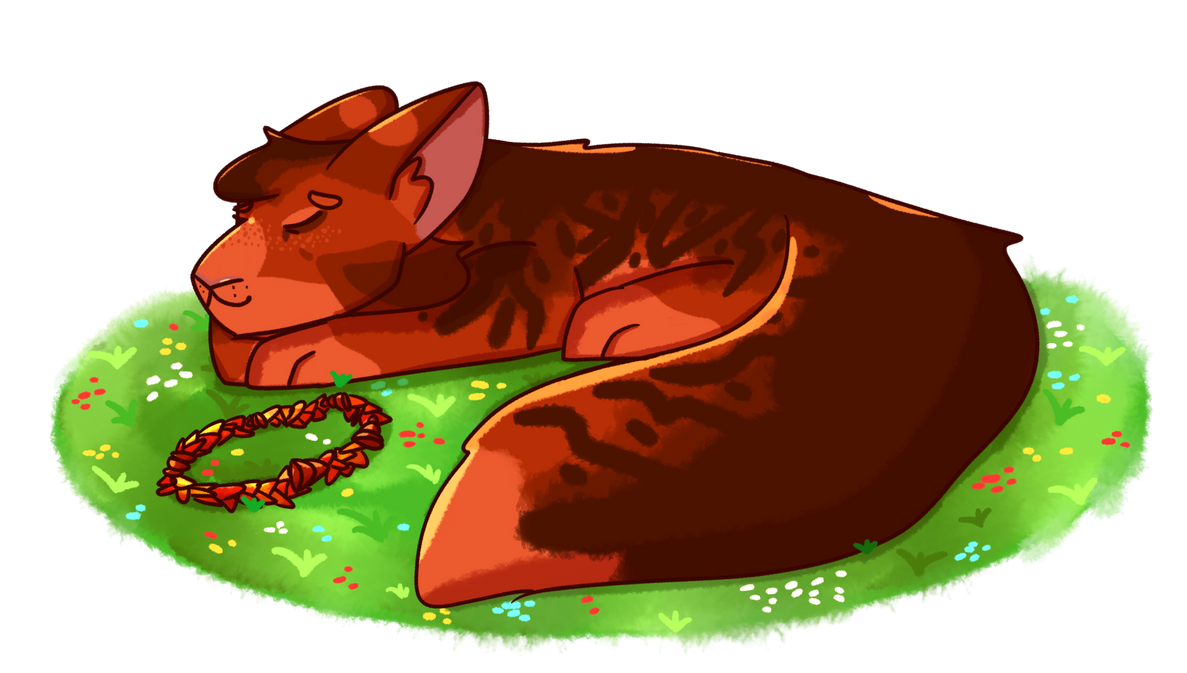 Here's a picture of my OC, Moose, that I like that just looks cute at the bottom over here. :3